What Is Airbnb Cleaning?
Vacation rentals are becoming increasingly popular. As more property owners try their hand at hosting, they will likely be on the search for a professional cleaner as cleaning each property themselves may not be their top priority when juggling guests and their needs. Thus, vacation rental cleaning servicesare in high demand.
Airbnb cleaning services are much different than your average residential property cleaning. Their main focus is on:
Dusting all surfaces, including ceiling fans, bookshelves, lighting fixtures, and more
Sanitizing high-touch surface areas
Vacuuming
Mopping
Laundry for bedding and towels
Thorough cleaning of bathrooms and kitchens
Restocking main toiletries, linens, and towels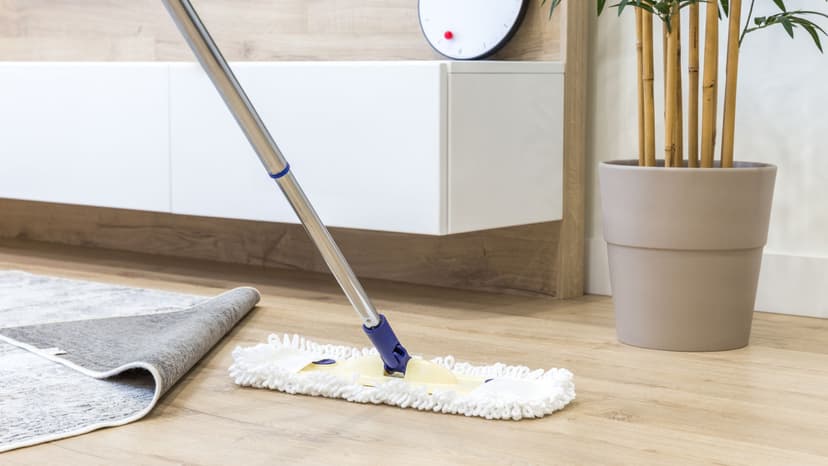 Cleaning an Airbnb will take roughly two to three hours to complete. Your cleaning projects are more frequent, as well, considering the high turnover rates for Airbnb. If you are consistent with the delivery and productivity of your cleanings, hosts can become your loyal customers.
Airbnb cleaning differs from residential because the service specializes in deep cleaning around a home. It can take anywhere from three to four hours, and considering you're only cleaning the home once a month, quarterly, or yearly, dirt and grime can build up. This can make the cleaning process a bit more labor-intensive than an Airbnb cleaning.
How to Perform Airbnb Cleaning Services
Airbnb cleaning can require less elbow grease than your typical residential cleaning, but there's still a flow to cleaning a vacation rental that you should consider when taking on these projects.
Survey the Home With a Walk Through
Sometimes, guests can leave bigger messes than anticipated.
Depending on the location of your Airbnb cleaning projects, different messes can occur. For example, if you are cleaning vacation rentals in a beach town, sand and suntan oil stains may be a problem. If you are cleaning in an affluent neighborhood or city, wine and tracked-in dirt may need to be cleaned.
Walking through the vacation rental first will allow you to get your bearings and clean the property strategically.
Clean Room-to-Room Efficiently
As you're moving through the vacation rental, clean with a purpose. Think of each task as something that has to be done per room. Meaning that if you dust in the living room, you should dust in the other rooms of the home next. Doing so will ensure that each room of the rental has been thoroughly cleaned.
Restock Necessary Items
The main difference between Airbnb and residential cleaning is the restocking aspect. For residential cleanings, you are not expected to refill toiletries, linens, or towels. However, Airbnb cleaners are expected to do so.
Hosts will provide you with the extra items that need to be restocked; you are not responsible for purchasing them. All you are expected to do is lay out extra rolls of toilet paper, soap, towels, and linens. If the host requires extra amenities to be restocked, they will let you know.
Areas of the Home That Need Extra Care in an Airbnb Cleaning
While Airbnb cleanings can seem to be fairly easy, it's important to pay attention to two areas of any vacation rental: bathroom and kitchen.
Cleaning the bathrooms is essential to guest satisfaction. It is important to ensure that not only the high-touched surfaces are wiped down, but deep cleaning the toilet and shower will also go a long way. No one wants to use an unkept bathroom — especially when they are vacationing — so make sure to leave enough room in your cleaning procedure to thoroughly clean them.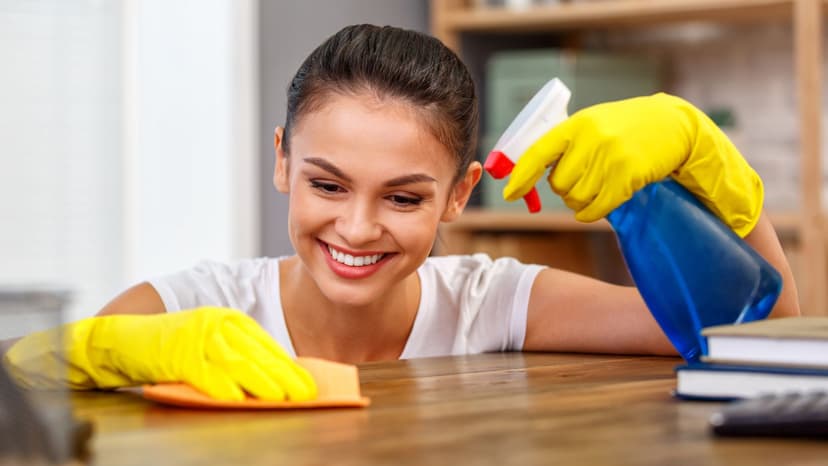 The kitchen will need to be deep cleaned as well, which will include emptying and cleaning the refrigerator and the oven. Often, the host will require that all dishes be run again through the dishwasher. As the dishes are in the dishwasher, you can sanitize the cabinets, their shelves, and other surfaces.
Create an Airbnb Cleaning Checklist
Utilizing a checklist will help you remain organized. When creating your own Airbnb cleaning checklist, make sure it's optimized for your cleaning flow. This will help you to remain on task while cleaning thoroughly and efficiently.
How Much to Charge for an Airbnb Cleaning Service
Airbnb cleaning services can charge anywhere from $30 to $450 depending on how large the property is and where it is located. The more rooms the property has, the more you can charge hosts for your services.
Deciding whether you want to be paid hourly or at a fixed rate is entirely up to you. However, fixed rates often won't equate to how much work was actually done to clean the property. If you charge hourly, you can always get paid for the extra time spent removing stains or cleaning larger messes than anticipated. Fixed rates may not allow that extra cleaning compensation.
How Much Can You Earn as an Airbnb Cleaner
How much you can earn as an Airbnb cleaner really depends on how many projects you can take on each day and the rate at which you choose to be paid.
Airbnb cleaners make $18 an hour on average. When trying to discern just how much you will be able to make as an Airbnb Cleaner, make sure to consider how many projects you can take on daily, weekly, or monthly. This will allow you to fully understand just how much you should price your Airbnb cleaning service.
How to Start Your Airbnb Cleaning Service
Before you start taking on cleaning projects, there are a few things you need to get in order first:
Create an Airbnb cleaning service business plan
Purchase cleaning supplies and equipment
Consider a social media presence
These three key factors of your Airbnb cleaning service will help determine whether or not you acquire and maintain clients. Having a business plan will help you identify your target market, how you wish to budget your finances, and how you'd like to focus your marketing efforts.
Purchasing the right cleaning supplies and equipment will ensure that you are ready for your first booking. Coming unprepared will deter clients from hiring you again or promoting your services to friends and family members.
Creating a social media presence will help expand your brand awareness. The more people that know about your services, the more opportunities you have in obtaining new clients.
Optimize Your Airbnb Cleaning Experience
Do you own a cleaning service business? Through the Taskbird app, you can communicate with your cleaning service team members, manage their schedules, and share checklists all from one place.
Invite team members today to start improving your workflows.
Organize. Automate. Optimize.
Field Service Software for Growing Businesses on the Go.
Get Started for Free