Can Podcasts Help You Grow Your Cleaning Business?
A podcast is a downloadable digital audio recording available on your computer or mobile device. Professionals, content creators, and everyday consumers host podcasts on any topic imaginable to share what they're passionate about.
Listening to podcasts is becoming more relevant and useful in day-to-day life. In fact, research suggests that over 160 million people will be regular podcast listeners by the year 2023 with an increase of around 20 million listeners each year.
Podcasts are time-effective technology to learn new information or skills. Unlike reading books, it's easy to multitask while listening to a podcast, and as a business owner, time is money. The best part: podcasts are free for everyone. Take advantage of these inexpensive yet valuable resources to maximize your business growth.
The Top 7 Podcasts for Cleaning Companies
In no particular order, here is a list of the top seven podcasts available for cleaning companies in 2022.
1. The Business of Cleaning
Created by the Janitorial Manager, The Business of Cleaning brings professionals in the field to discuss tips and tricks to expand your cleaning business. Topics range from increasing retention rates to hiring the right employees.
New episodes are posted once a week, averaging 30-50 minutes long, making this a great podcast to listen to while running errands or completing tasks at home. The Business of Cleaning can be found on Apple Podcasts, Spotify, Anchor, Google Podcasts, and Overcast.
2. Ask a House Cleaner
With over 125,000 subscribers and 11 million views on YouTube, Angela Brown hosts the podcast, YouTube channel, and blog Ask a House Cleaner.
Angela Brown explores employee motivation tactics, time-saving hacks, and marketing and advertising tips for cleaners. She posts daily podcasts averaging around 10 minutes each, so you can easily make her podcast a part of your daily routine while learning simple yet effective tips.
Find the Ask a House Cleaner podcast on popular platforms such as Spotify, Apple Podcasts, iHeartRadio, Audible, and more.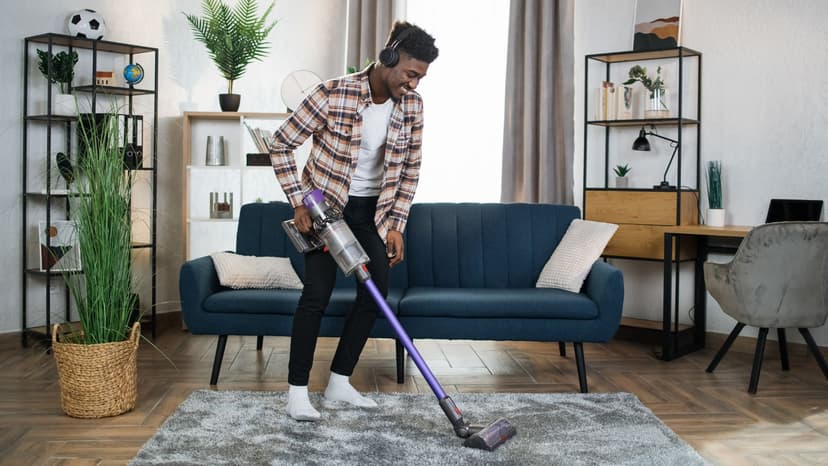 3. Clean With Me
Clean With Me is a motivational podcast to help you stay focused during a cleaning task. With almost 500 5-star ratings, hosts Jessica Guttierez and Raani can make you feel twice as productive with their entertaining cleaning content.
You can listen to topics that match the area of a house you're currently cleaning. If you're looking to improve your cleaning techniques or simply learn new tips, Jessica and Raani can walk you through their own ways of cleaning.
4. Grow My Cleaning Company
Hosted by Mike Campion, an entrepreneur of 25 years, Grow My Cleaning Company is an ongoing podcast occurring twice a week. His 660+ episodes dive into topics like transforming cleaners into business owners and how to choose the right advertisements for your company. With a 4.7 out of 5-star average review, Mike offers valuable tips for any cleaning business.
In comparison to the other podcasts on this list, Grow My Cleaning Company primarily focuses on business and marketing. He frequently visits topics like using a growth mindset or good versus bad investments for small cleaning companies. Overall, Mike has built a solid foundation for anyone wanting to get into the business of cleaning.
5. The Cleaning Podcast
The Cleaning Podcast, hosted by Joe Kowalski, is a six-episode series that explores how to run a successful cleaning business. The podcast's tips on running your business can be helpful to ensure a safe and clean environment for Airbnb vacationers. Each episode also features cleaning experts to share their tips.
6. Keep It Clean!
Keep It Clean! is a cleaning podcast for cleaning business owners who want to their scale their businesses to a higher level of success. It's hosted by Dane Gregory who has over 35 years of experience in residential and commercial cleaning businesses.
Whether you specialize in carpet cleaning, vacation rental cleaning, or another niche, your business will greatly benefit from Dane's mindset coaching and actionable advice about all things related to business management.
7. Profit Cleaners
Hosted by Brandon Schoen and Brandon Condrey, the Profit Cleaners podcast can help you gain valuable tips on maximizing your cleaning business' profits.
Both hosts share their knowledge in successfully growing a cleaning company and cover topics like customer retention, work culture, and creating sustainable systems. Their weekly episodes can help set you on the path of achieving financial freedom through your cleaning business.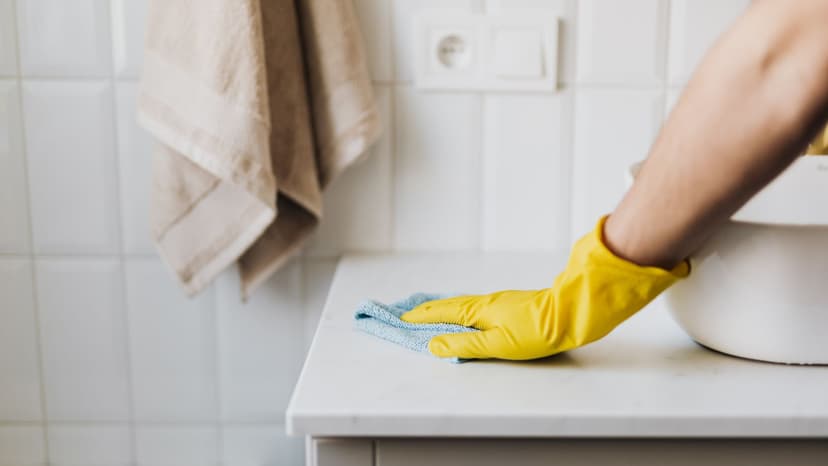 How to Access A Podcast for Your Cleaning Business
The most common platforms for podcast listeners are Apple Podcasts and Spotify. Both are available on the App Store free of charge. Similarly, Spotify and Google Podcasts are suitable platforms for Android Users. Simply search the title of the podcast and subscribe to stay up to date with the latest episodes.
Some platforms offer the ability to download episodes when you don't have access to Wi-Fi or cellular data. Spotify downloads are only available to premium subscribers.
Learn Valuable Insights from Podcasts While Growing Your Team
If you're looking for tips on how to get your cleaning business started, increase customer loyalty, and everything in between, the podcasts listed above are helpful resources to browse.
In addition to podcasts, there are a number of other resources available for cleaning companies to incorporate into their businesses and share with their employees. Platforms like social media groups, forums, and online communities give cleaners the opportunity to learn new tips, share their expertise, and network with other industry members.
While podcasts can help you gain valuable information about growing your cleaning business, the Taskbird app allows you to put the tips you learn into action. Download the app now to efficiently create bookings, automate schedules, assign checklists to employees, and so much more.
Organize. Automate. Optimize.
Field Service Software for Growing Businesses on the Go.
Get Started for Free