Floor Cleaners You Need To Try - Amazon's Best Seller List
Residential Cleaning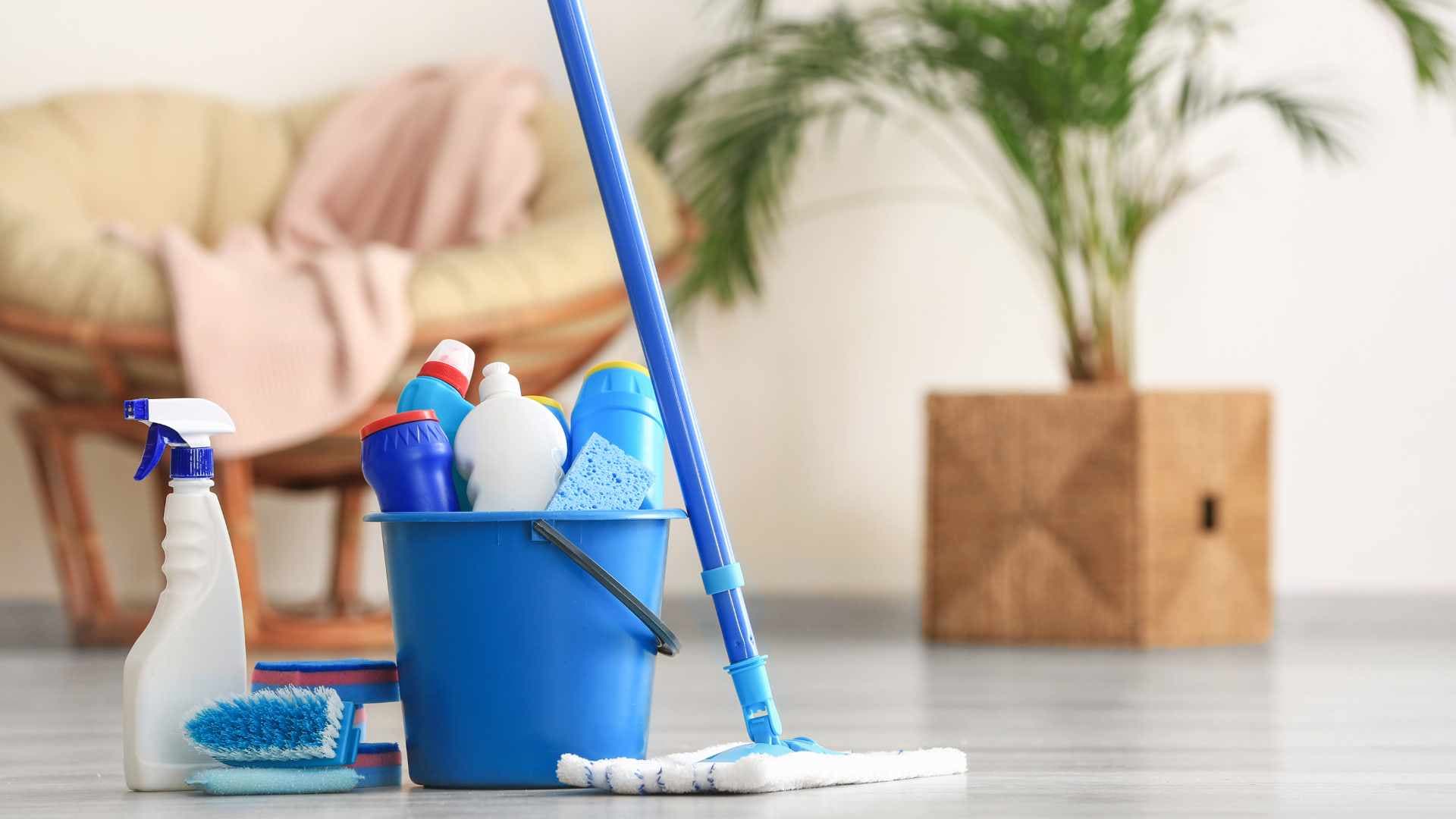 By Taskbird Team
June 19, 2023
1. Swiffer WetJet Multi-Purpose Floor Cleaner Solution
The Swiffer WetJet Multi-Purpose Cleaner Solution is a pre-mixed cleaning solution that does a great job loosening dirt and dissolves grease quickly. Swiffer has a variety of scents you can choose from to leave your home smelling clean in your favorite fragrance. Some of the available scents include: Lavender Vanilla, Comfort Scent, Fresh Open Window, Sweet Citrus, Zest, and Gain Original.
With a rating of 5/5 stars by 19,678 happy customers, it's easy to see why this is a best seller. This product ranks high because it's easy to use, can be used on tile, laminate, and hardwood floors, smells great, dries fast, and is a good product that doesn't cost much. The best part about this product is that it does not contain any phosphates.
2. Bona Cedar Wood Hardwood Floor Cleaner
If you're looking for cleaners made for hardwood floors, try the cedar and rosemary infused essential oils Bona Hardwood Floor Cleaner. This water-based solution leaves no residue and dries fast. This product is safe for people and pets. To use, just spray and mop – no bucket needed. The product nozzle has a wide spray setting and a single stream setting.
This product is free of phthalates and parabens, and was given the Greenguard Gold certification. The solution is made of a pH neutral formula that helps maintain your floor's finish and protects it from discoloration and harm.
Although this product doesn't have quite as many reviews, just 1,825, it tops a high rating of 4.5/5 stars. It's highly rated for its thickness, ease of use, and scent. If you have hardwood floors, this product is the best.
3. Lysol Clean and Fresh Multi-Surface Cleaner, Lemon and Sunflower
Looking for a product that kills 99.9% of bacteria, cuts through grime, and gives you a long lasting freshness? Lysol is a great choice. Some of the bacteria's it's known to kill are: Escherichia coli O157 H7, listeria monocytogenes, Salmonella enteric, Streptococcus pyogenes, rotavirus WA and respiratory Syncytial Virus on hard, non-porous surfaces.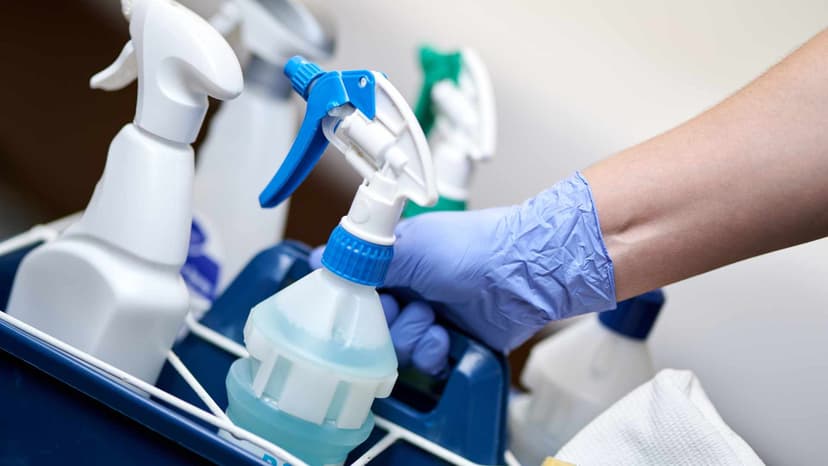 This Lysol product is Climate Pledge Friendly. This means that it is a product made with sustainability certifications, as part of a commitment to help preserve the natural world. When you buy this product you can see that it is compact by design, reducing excess air and water space. As a result, lessening the carbon footprint of shipping and packaging.
At a 5/5 star rating, it's no wonder that 6,345 happy customers rated this product one of the best cleaning solutions in the market.
4. Bissell 1789 CrossWave & SpinWave Multi-Surface Cleaning Formula
This household cleaner helps save pets with every purchase through the Bissell Pet Foundation: its mission is to help save homeless pets. Outside of this product's philanthropic mission, it cleans extremely well. It dissolves dirt, grime, and tough stains while leaving a streak-free clean and spring breeze scent. This product is safe to use on sealed hard floors and most area rugs. For best results, use with the Bissell CrossWave and SpinWave machines.
Most people prefer this product because it uses an Earth Friendly Formula: there are no heavy metals, phosphates or dyes, and the detergents are biodegradable. It is safe to use around kids and pets when used as directed.
With 5/5 stars it's easy to see why 8,242 customers rated this product as a top shelf item.
Try any of the products above by encouraging your cleaners to use your preferred floor solvent. Rotate through the products until you find the one that suits you best. Feel free to leave a review if you purchased a product off of Amazon. This will make it easier for others to select their most preferred product. Because you deserve the best products to lead your best life, you can now enjoy your top rated clean floors!
Let's shine!
Organize. Automate. Optimize.
Field Service Software for Growing Businesses on the Go.
Get Started for Free