Do I Need Cleaning Business Software for Accounting?
Now that you have started your cleaning service, it's time to keep it running smoothly. Think of your cleaning business as a car. To keep the vehicle moving forward, each part needs to run properly and efficiently. Instead of the transmission or engine, however, the "parts" needed to keep your cleaning service running include accounting, HR, and marketing.
Accounting is an important part of any business, keeping track of cashflows and providing financial information for future investments and expansion. That said, it's common for small cleaning business owners to have limited extra time on their hands.
There are many accounting PDFs and templates available online that you can use to help keep track of accounting. However, this still requires you to take time away from your business to filter information to put into these files. This is where accounting software comes in. These tools can help simplify the accounting and bookkeeping that many cleaning companies struggle with.
Cleaning business accounting software can automate some of your accounting needs, helping you keep track of expenses, send and collect invoices, and file your taxes. This will give you more time to focus on other parts of your business that really matter, such as customer relations and employee development.
7 Best Cleaning Business Software Options for Accounting
While accounting tasks will be similar for all cleaning businesses, the needs will be different depending on your team size and service operations. Below, learn more about our seven picks for the best small business accounting software for cleaning services.
1. ZipBooks
If you only deal with a few clients at once, this reduces the need for an extensive accounting tool. In fact, it may seem easier to just keep track of everything on a piece of paper or a mobile app for note-taking. However, having accounting software will help you when you need to collect and send invoices and keep track of your clients, saving you a lot of time.
ZipBooks is a free accounting software perfect for cleaners with a smaller number of clients. It offers these useful features:
Accounting
Billing and invoicing
Reporting
Expense tracking
With the ZipBooks free starter subscription, you are able to send out unlimited invoices, manage unlimited clients, and invoice payment via Square and Paypal with one connected bank account.
2. QuickBooks
Many small cleaning business owners have a growing team to manage, numerous expenses to track, additional invoices to follow, and more clients and business partners to communicate with. In short, there are just more items to take care of to keep the business running.
QuickBooks is a popular accounting software utilized by businesses and accountants all across the world. The platform offers many different products for people who are self-employed to enterprise solutions for larger companies. No matter the size of your business now, this tool makes it easier to manage your team and keep up with your business's needs as it grows.
QuickBooks also provides solutions for payroll, supplies, and other services a business would need. Its products are pricier compared to other accounting software, but its flexibility is great for small business owners looking to grow their empires.
3. FreshBooks
FreshBooks is a simple accounting software with a user-friendly interface, easy set-up, and emphasis on customer service. For cleaning services, this tool offers automatic invoices, online payments, and payment reminders. You can also track when a client opens and pays your invoice.
Additionally, the FreshBooks project management tool allows employees to track their time and expenses and to provide important project updates. Having employees input timely information that you'll need to show clients makes project management easier.
It's important for a cleaning professional to keep track of each part of their projects, including labor hours and product expenses. These are important items on invoices that you can show to clients to explain to them how much they are paying and why.
4. Zoho Books
Zoho Books is an accounting software dedicated to simplifying accounting for small businesses. Zoho has three main features that can help your cleaning business: time-saving automation, tax compliance, and multi-user collaboration.
Using Zoho Books can help you eliminate manual tasks in calculating, generating, and reporting taxes. Its features also include the ability to share important data with your employees and work together more effectively when it comes to your cleaning business's budget and expenses.
With this platform, you can also communicate rates to customers with specific estimates, turn them into invoices, and encourage timely payments with automated reminders.
5. Sage Intacct
Sage Intacct is a leading accounting software option that can help your cleaning business improve productivity and get rid of manual processes. The platform can help you effectively manage your bookkeeping activities and other real-time auditing efforts.
With Sage Intacct, you can identify inefficient workflows such as inventory challenges, tax preparation, and invoicing. Additionally, the tool can help you produce valuable dashboards for reporting and important insights.
6. Wave
Wave is an easy-to-use software for accounting that can help your cleaning business prepare for tax time and easily manage cash flow. The platform is dependable and keeps all bank-related information secure.
The software can take care of invoicing, payroll, banking, payments, accounting, and more. By using Wave, you will be able to keep track of your profit and losses to help you see how your business is growing.
7. Xero
Xero is an accounting-friendly software made for small businesses. It allows you to store documents such as bills, receipts, and any other financial information in one place. This can help you streamline all bookkeeping for your cleaning business.
Bank account transactions can be securely categorized and recorded in helpful accounting dashboards. This way, you have a clear view of your business financials and can work to maximize your revenue.
Comparing Cleaning Business Accounting Software
Ultimately, the best accounting software for your cleaning service is the one that meets all — or most — of your business's needs and that you find the simplest to use.
QuickBooks has been in the accounting field for a long time, but FreshBooks and ZipBooks are great contenders to this seasoned competitor.
Most cleaning business accounting software options offer a free 30-day trial or a discount for the first few months of service. Utilize this free or discounted trial to test different products out for yourself. Investing time into picking the right tool will help your cleaning service in the long run.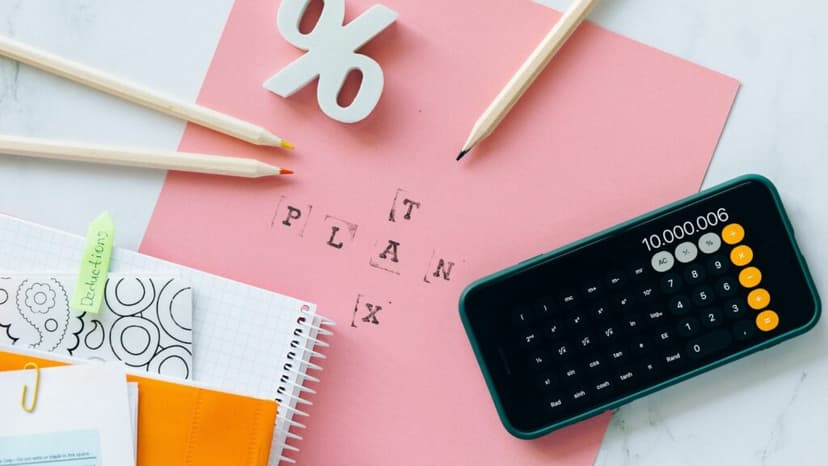 Bonus Tips to Help With Your Cleaning Business Accounting
1. Open a Business Bank Account
Many small business owners utilize their personal accounts as their business accounts to receive all payments and expenses in one place. However, when it comes to taxes and growing your business, it's better to keep things separate by opening a bank account for your business.
There are many benefits to having a business bank account. To start, it will help you clearly keep track of your business finances so you don't have to separate everything out manually. Having a dedicated business checking account also makes it easier to figure out which client payments have come through and which business expenses are paid for.
Additionally, opening a business bank account it will make doing your taxes a lot easier, showing you all your income and deductibles in real time.
You may want to have a few business bank accounts to help protect your assets and invest for the future:
Short-term account
Long-term account
Leftover account
The short-term bank account would cover one to two months of expenses. When you have an overflow of money from that account, you can start a long-term account, which should cover up to six months to one year of expenses or more. This account is intended to be used as a rainy-day fund.
Then, when you have money left over from both accounts, it's time for an investment account to invest money back into your business.
2. Keep Your Receipts
Updating your accounting information with your receipts and invoices on your accounts payable to accounts receivable will help inform you of the financial health of your cleaning business.
Many of us don't like to keep receipts, but for business, doing so is a good way to track your expenses. Small purchases of cleaning products will add up over time. By having your receipts, you can anticipate this spending and keep records so you don't get surprised at the end of the month.
Further, receipts help you keep track of tax-deductible spending and can serve as records if your business ever gets audited.
Both FreshBooks and QuickBooks have receipt trackers integrated into their software — another reason to use accounting software for your cleaning service.
3. If All Else Fails, Hire an Expert
For some cleaning service owners, there just isn't enough time to do your accounting by yourself. Just like why people hire your professional cleaning service, maybe it's time to hire an accountant to assist with your accounting needs.
Getting expert service to help with your accounting tasks and business taxes will cost you a bit more upfront. However, the payoff is having more time to maintain and grow your business.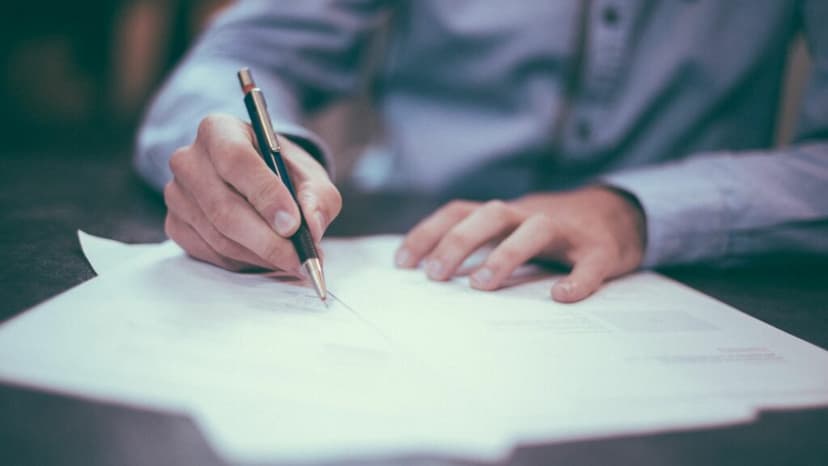 Automate More Than Just Your Accounting
There is an abundance of great small business accounting software and numerous tips out there that can help your cleaning service. These tools will greatly reduce the time you spend on bookkeeping and invoices to help you organize your financial statements and gain control of your accounting.
To simplify — and even automate — other aspects of your business, check out the Taskbird app. Our platform can help you organize, schedule, communicate with your team, and more.
Organize. Automate. Optimize.
Field Service Software for Growing Businesses on the Go.
Get Started for Free