How to Start a Lawn Care Business: 7 Simple Steps
Lawn Care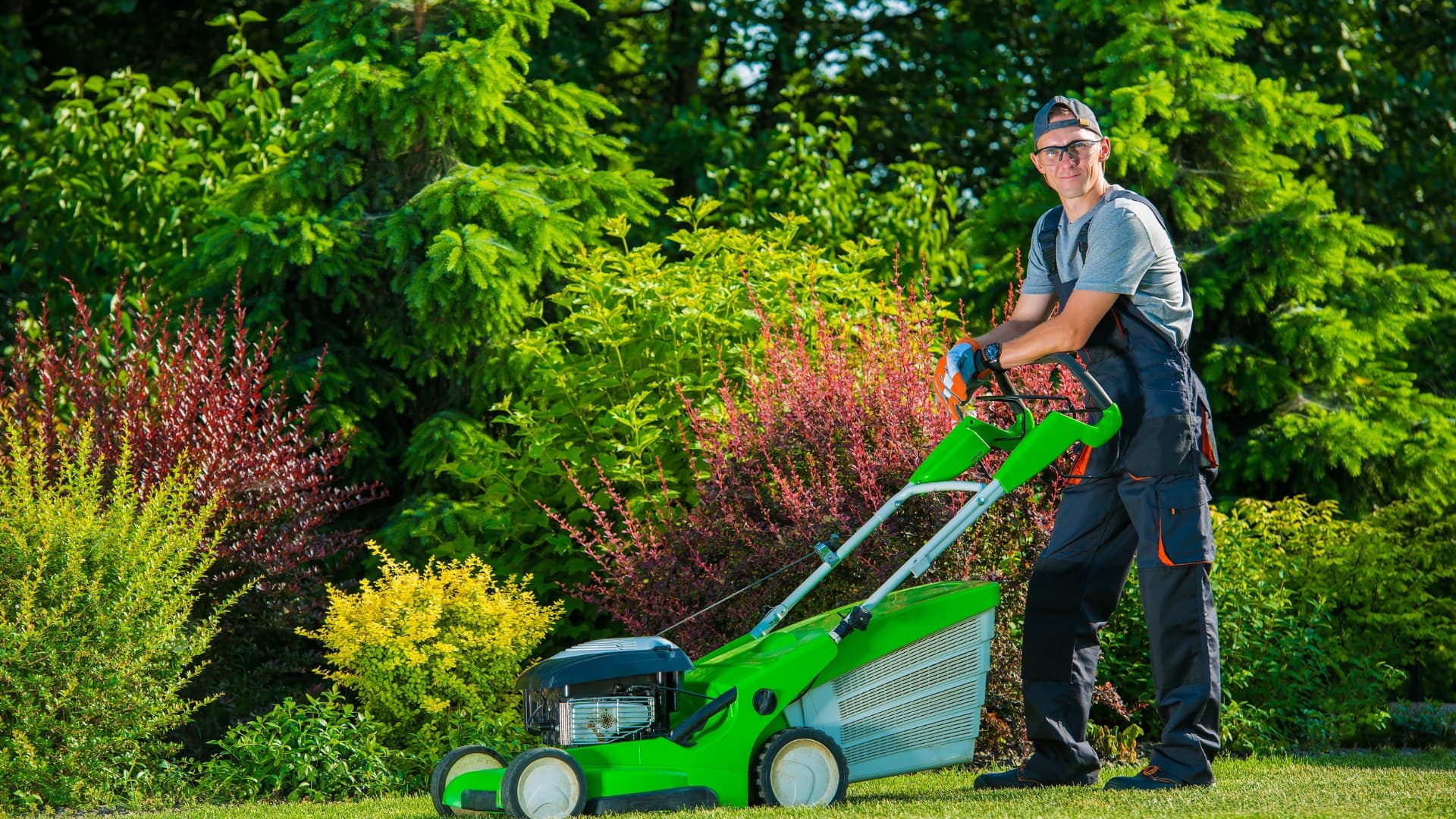 By Taskbird Team
June 19, 2023
Can I Start a Lawn Care Business on My Own?
Yes, you can.
As with any business, it takes a lot of time and effort to start a lawn care business, but it is possible for anyone, even those on a small budget.
With a combination of planning and a can-do attitude, you too can achieve success in the lawn care industry.
Benefits of Starting a Lawn Care Business
There are many benefits to starting a lawn care business or any other type of service business.
Benefits of being a lawn care business owner include:
Being your own boss
Determining your own success
Creating autonomy as you grow
High potential for profit
And the smell of freshly cut grass!
Is a Lawn Care Business Profitable?
Countless lawn care business owners have found success, and some are even making six figures.
For example, Hawaii local Eduardo Guico of Guico Enterprises has been in business for an impressive 30 years and is looking forward to many more successful years.
You don't have to be born into a family of lawn care professionals to find success in the business. Originally working as a cook, Mr. Guico was first introduced to the lawn care business by his friend who was doing landscaping and brought him into work part-time. It was through this work that he learned to do all the various skills needed for the industry.
A huge proponent of his success was the network of supportive figures around him. Because of the connections he made along the way, he got the push and support he needed to start and run his own business.
It was not 30 years of smooth sailing, however. When he started his business, Mr. Guico recalls that one of his biggest struggles was dealing with feelings of not knowing what he was doing. By making use of his support network, keeping a learning mindset, and putting in the extra effort to make it all work, Mr. Guico was able to work through the difficulties.
As of now, Mr. Guico has shifted his focus to commercial work, and his goal is to continue to grow and expand. The advice he gives to those looking to get started in this field is to "be honest, don't cut corners, [and] do a great job at the beginning so that customers will recommend you to new customers."
7 Steps to Starting a Lawn Care Business
Starting a lawn care business can be an exciting new venture, but it can also seem like a daunting task. The seven steps below will help to guide you through the unknown and show you what it takes to find success as a lawn care business owner.
1. Make a Plan
The first step to starting your lawn care business is to build a plan around your goals and vision for what you want to achieve in this venture. Having a clear vision from the start will allow you to align your business decisions and keep you moving towards your goals.
When you are first starting out, it is important to talk to other people already in the business so that you can learn from them and get an idea of what to expect.
Reach out to business owners, experienced workers, or local customers and try to set up a time to talk with them. They'll have valuable insights that will help you start out with an advantage. Employees can give you a clearer understanding of their struggles, successes, and trends in the industry. Talking to existing customers can give you a better idea of how to serve them.
The goal of these meetings is to gain a basic understanding of the industry and learn about any rookie mistakes that you can avoid. With this information, you should be able to identify a specific focus or competitive edge for your business. It can also give you a greater sense of what you are getting yourself into before you dive headfirst into being a small business owner.
Lastly, should you make a good impression on those you talk to, these meetings can also serve as a way to grow your network and gain valuable allies in the industry.
3 Helpful Social Media Networking Tips
Find something you have in common with the individual or business you're reaching out to. Then, you can start your message to them with this information in order to encourage a reply.
Compliment them on something that they did within their business or the industry that is interesting to you.
Offer something of value to them, such as taking them to dinner. Or, simply be an active listener and inquire about their journey to success in the lawn care industry.
2. Get Insurance and Licensing
Before you think about operating, there are some legal requirements that must be met to do business in your area.
These vary depending on your state, so be sure to check your local guidelines to ensure that you have the required landscaping contractor licensing to operate. Also, be sure to register your business and conduct any tax setup that is needed.
Another important thing to set up is business insurance. There are a variety of insurances that can be relevant to you and your employees, but a good place to start is getting general liability insurance and commercial property insurance.
General liability insurance will cover your business in the case of property damage. Commercial property insurance will help to cover the costs of stolen or damaged equipment or other property that you need to run your business.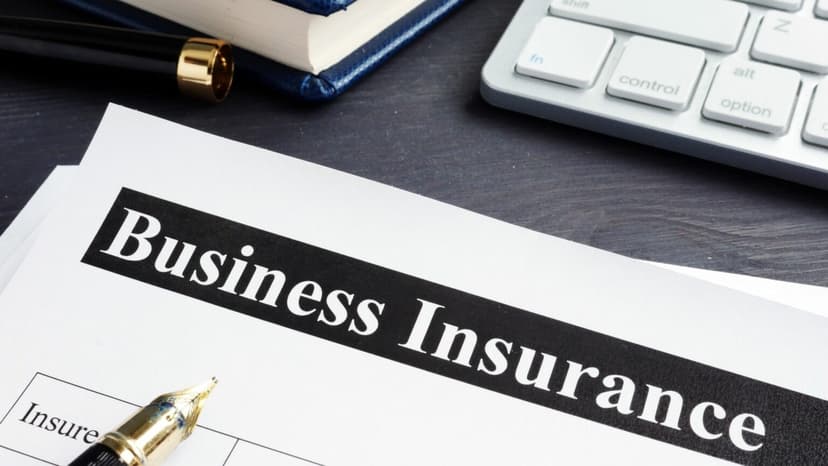 3. Determine Your Prices
Pricing is a difficult task and can be hard to get right at first. As a new business owner, your pricing should be something that you continue to test to find the optimal balance between customer satisfaction and making a profit.
When determining your price, you should count your personal pay as a labor expense that you then factor into your pricing. You should also consider what your competitors are pricing their services at.
The thing with lawn care is that no two lawns are the same. Some customers may have acres of land in need of servicing, while others may have a small lot that will be a much quicker job. With such variety out there, it is best to price according to the size of the land or by the hour to allow you to adapt your pricing with the different jobs.
Overall, the price should be enough to not only cover the costs of operations and labor but also come out with a profit for the business. As your reputation grows, your ability to charge higher prices for services may grow as well. Try out different prices and see what customers respond the most positively to.
Mr. Guico shared that when he was first starting out, he reached out to large lawn care companies to learn from them how they estimate their pricing. The main formula he uses now for estimating costs is to first find the cost of materials, then determine how long it will take to complete the job, and add together the costs of each.
4. Purchase Equipment
To actually do the work for your business, you will need to have the right tools and equipment. The equipment that you need will change if you choose to have a particular specialty, such as hedge trimming, but there are some basic tools that any lawn care business should be aware of.
Top lawn care tools and equipment include:
Lawnmower
Edger
String trimmer (weed whacker)
Leaf blower
Truck and trailer
Safety gear (eye and ear protection, gloves, rain gear, etc.)
Gas cans
When choosing what type of equipment to buy, it is important to do your research. While it may be compelling to search for the best deal, if you believe that this may be the industry for you, then investing in higher-quality tools may be a better option. This will not only offer better quality work but also will likely last longer than a cheaper alternative.
5. Invest in Key Overhead
Aside from the equipment needed to run your business, you should also remember to allocate a budget towards overhead.
Overhead refers to business expenses that are incurred but are not directly related to the operations of the business. Things that would help contribute to the overall professionalism of your business, such as employee uniforms, business cards, company vehicles, and a storage area, can fall under this category.
Investing in uniforms and business cards when first starting out can be great for building a positive reputation for your brand and should be considered.
6. Market Your New Business
Marketing is a crucial step to achieving success for your business. For people to purchase your service, they have to know about it first. Having a strong marketing strategy is the key to growing your customer base and gaining traction for your company.
A great place to start is to create a positioning statement, which will guide your marketing ventures and online presence. A positioning statement requires you to identify your target market, how you're different from the competition, and what you want your service to be known for.
Next, you'll want to determine from where you will market your lawn care business.
Social Media Marketing
One of the best ways to market your company in our current technological world is to build its online presence. This includes creating social media accounts for your business and building a website that potential customers can go to learn more about your company.
Some of the most important social media platforms to be active on are Facebook, Instagram, and Twitter. When utilizing these platforms, as well as your website, be sure to maintain a clean and professional appearance and to consistently engage with your audience.
Ultimately, you'll want to be marketing where your audience spends most of their time. So, if you're targeting older adults, you'd likely see the most success with Facebook. On the other hand, you may choose to market to millennials on Instagram or Twitter.
Word-of-Mouth Marketing
Another way to market your business is through word-of-mouth marketing, where customers do the marketing for you. When doing word-of-mouth marketing, it is of the utmost importance to provide the best possible service so that it is something that your customers would not only come back for themselves but also recommend to others.
When using word-of-mouth marketing, being friendly and making it a habit to ask customers for feedback and referrals are typically the strongest ways to organically grow your business's customer base. Remember: happy customers drive your business forward.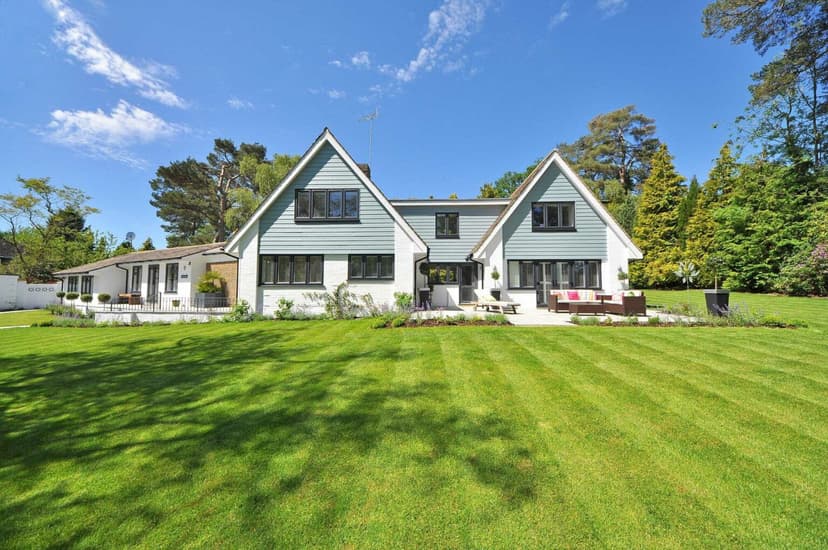 7. Keep Improving
As you gain some time and experience in business, there will be various things you can improve upon. This is a good thing!
No one starts out perfect, so once you get started, continue to take stock of yourself and the company as a whole to see what is going well and what can be improved. Making it a regular habit to check-in and be honest with yourself will help you to continue to grow.
One valuable resource to use when taking stock is customer feedback. The positive and negative things that your customers have to say will be important to continue to improve your operations and also to build your company's reputation.
Something else to keep in mind when evaluating your company's progress and success is the goals that you laid out in our first step. These goals should be revisited regularly to make sure that your company's actions are aligned and on track to achieve them.
How Much Does It Cost to Start a Landscaping Business?
The costs to start a lawn care business can vary a good amount depending on what equipment you buy. If you were to take a cheaper approach, you could start for as little as a few hundred dollars. If you want to get higher quality equipment, it can cost you several thousand dollars.
For most people, starting as cheaply as possible is likely the best route. Not only is it more affordable, but having a smaller initial investment will minimize your potential risk. Especially if this is your first experience in lawn care or as a business owner, there is a lot to be learned, and it is better to not bet the house when you are first starting out.
How to Start a Lawn Care Business With No Money
Starting a lawn care business is definitely possible with little to no money, you just have to get creative with how you are going to go about financing your tools.
In an interview with UpFlip, one tip that Legends Lawn Care owner, Russell Jeffcoat, shared for starting with no money is to request 50% payment upfront for your first job. This will allow you some starting funds to purchase the basic equipment needed for a job.
Say you were to do a $500 job and you are paid 50% upfront. That would give you $250 to get started and purchase equipment to get the job done. This strategy allows you to get started with no risk and no debt since you will be using the income of the company rather than your own money to make purchases.
Another tip for those short on funds is to specialize in a specific niche of lawn care. By limiting your services to one specific job, you minimize the amount of equipment that you have to purchase to get started. Then, once you have earned some money doing jobs, you can use that to expand to offer more services as you are able to afford the different pieces of equipment.
Top Do's and Don'ts for Starting a Lawn Care Business
As you can see, there is a lot that goes into building a successful lawn care business. Keeping track of all these different things can be just as hard, so here are some important takeaways from this article.
Do:
Identify your business plan and target audience
Set up licenses and insurance for your business
Build lasting relationships with your customers
Ask for feedback and referrals
Utilize feedback and always be looking to improve
Don't:
Spend a lot of money on equipment before you know what you are doing
Set your prices at random
It is a very difficult and time-consuming thing to be a business owner. You may feel like you are doing too much and not doing enough at the same time, so remember to take care of yourself through it all.
Making use of different tools that keep you organized and efficient can be important in helping give you some more time back.
If you are a business owner with staff, check out Taskbird to help you to assign jobs to employees, track progress, and manage communications all in one place.
Organize. Automate. Optimize.
Field Service Software for Growing Businesses on the Go.
Get Started for Free