If your cleaning service is looking to upgrade its vehicles, or just beginning its life on the road, there are plenty of things to consider. Life as a cleaning company means traveling from property to property while transporting cleaning supplies and appliances. Because of this, you need a vehicle that suits those exact needs but doesn't break the bank. The following are some of the best vehicle choices for your cleaning service:
Vans
Vans are some of the most common vehicles for cleaning companies. These vehicles provide a plethora of cargo space but aren't too large to comfortably drive around. Depending on your financial standings, it is possible to find new or used vans for a fairly affordable price. Here are some popular van choices and their prices:
2019 GMC Savana – $31,900
2019 RAM ProMaster – $30,895
2019 Nissan NV Cargo – $29,440
2019 Ford Transit Connect – $24,100
While these prices aren't low by any means, be sure to look for older, used vans in your area. If properly maintained and labeled, your vehicle can pose as a moving advertisement for your cleaning company. Simply include your company name and contact information to attract the attention of customers in your area.
Pickup Trucks
Like utility vans, pickup trucks provide you with a lot of space and power for hauling cleaning supplies. Any large vacuums or power-washers can be stored easily in the bed of the truck. You can purchase a cover for the bed to prevent theft or weathering of your equipment. However, a common tarp and bungee cord would suffice. The following are some popular pickup trucks:
2019 RAM 1500 – $33,440
2019 Chevy Silverado – $28,300
2019 Ford F-150 – $28,155
One of the beautiful things about pickup trucks is that they tend to last for a very long time. This means, your cleaning company can go many years without having to replace your vehicles. It also means that a lot of the used pickup truck options out there are likely still in good working condition. This will allow you and your cleaning company to save some money on a reliable vehicle.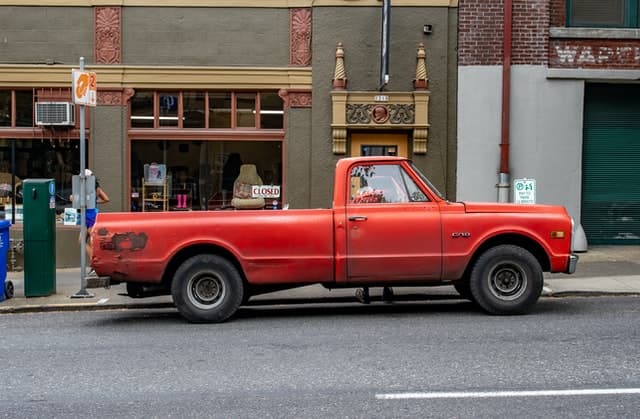 Other Options
If the first two options did not catch your attention, there are still other options. Sport Utility Vehicles (SUVs) are also a great choice for a smaller-scaled cleaning company. They have enough space in the back seats and trunk to carry most cleaning supplies and tools. Also, they have a reputation for getting good gas mileage which will be a good money-saver for your cleaning company.
Picking the right vehicle for your cleaning company will save you time and money. Taskbird saves cleaning companies' time and money by providing easy-to-use software that streamlines communication between customers and employees. Sign-up today to get your cleaning company's engine started.
Organize. Automate. Optimize.
Field Service Software for Growing Businesses on the Go.
Get Started for Free